Hope smiles from the threshold of the year to come, whispering "It will be happier"

– Alfred Tennyson
The best thing about having 2020 behind us is that it makes room for all kinds of hope and optimism for 2021. Hope because there's a light at the end of the tunnel and optimism that we have so much to look forward to in the recovery!
At Tasimba this New Year, we're as excited as our beloved elephants in Zimbabwe are when the first big rains finally break the long, brutal drought that has tested their resilience. The welcome arrival of the rains, like the equally welcome arrival of the vaccine, doesn't immediately change anything. But it heralds the changes that will soon follow.
Travel again
In the rebirth of the bush, sweet green grass will grow, juicy leaves will burst out on the trees and there will be water everywhere. The elephants will travel again deep into the bush, released from their version of lockdown – when they had to stay close to sources of water that have sustained them in the drought.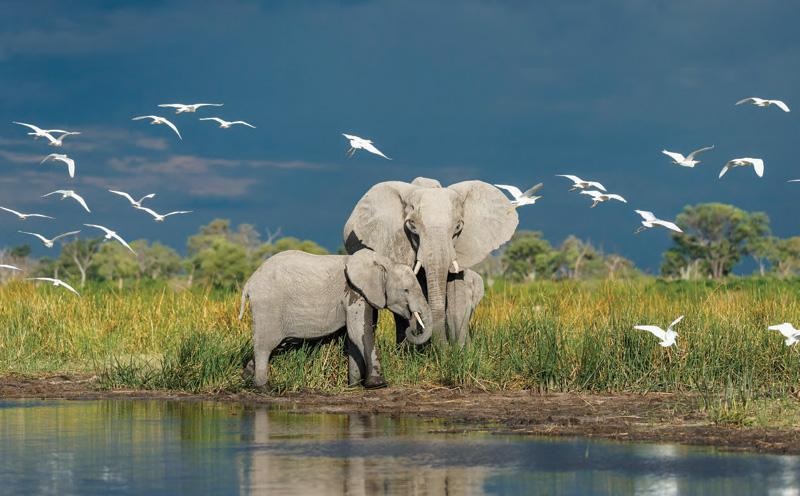 For us, as more people are vaccinated, Covid infections will decline and we will again enjoy our freedom to spread out, to reconnect and, yes, to travel.
And that's why we're so excited! After more than a year in which we have been unable to share the wonders of the wilderness with our guests, the time is coming – and soon – for us to return to Africa with you.
More dates, more camps, same Tasimba excellence!
On every Tasimba trip, it is truly our privilege and a joy to see the impact our uniquely deep immersion in nature has on our guests. While the pleasure of being with you in Africa has been denied to us this year, we haven't just been sitting around feeling sorry for ourselves! We've been busy making Tasimba even more captivating than before. Here's how:
Our hugely successful 'Signature' week-long Tasimba Safari Experience introducing world-class expert speakers will now be offered in sole, exclusive occupancy of one of two classic safari camps in the same private concession, Linkwasha or Little Makololo, each as magical as the other;
To complement our Signature safaris, we have added a series of all-new Tasimba 'Explorer' safaris in which your visit will be split between another two wonderful Wilderness Safaris camps;
In addition to the wildlife-rich private wilderness that has amazed all our guests in Hwange National Park, we now offer Ruckomechi Camp in the renowned Mana Pools National Park, equally prolific with wildlife. Located on the banks of the mighty Zambezi river, in addition to 4X4 and walking safaris here you will be immersed in nature and wildlife on boat and canoe safaris too. It's a whole new experience, not to be missed!
All Tasimba trips will feature the same 100% commitment to our guests' experience and fanatical attention to every last detail that can only be delivered by the 24/7 onsite care and curation that we proudly, and uniquely, provide.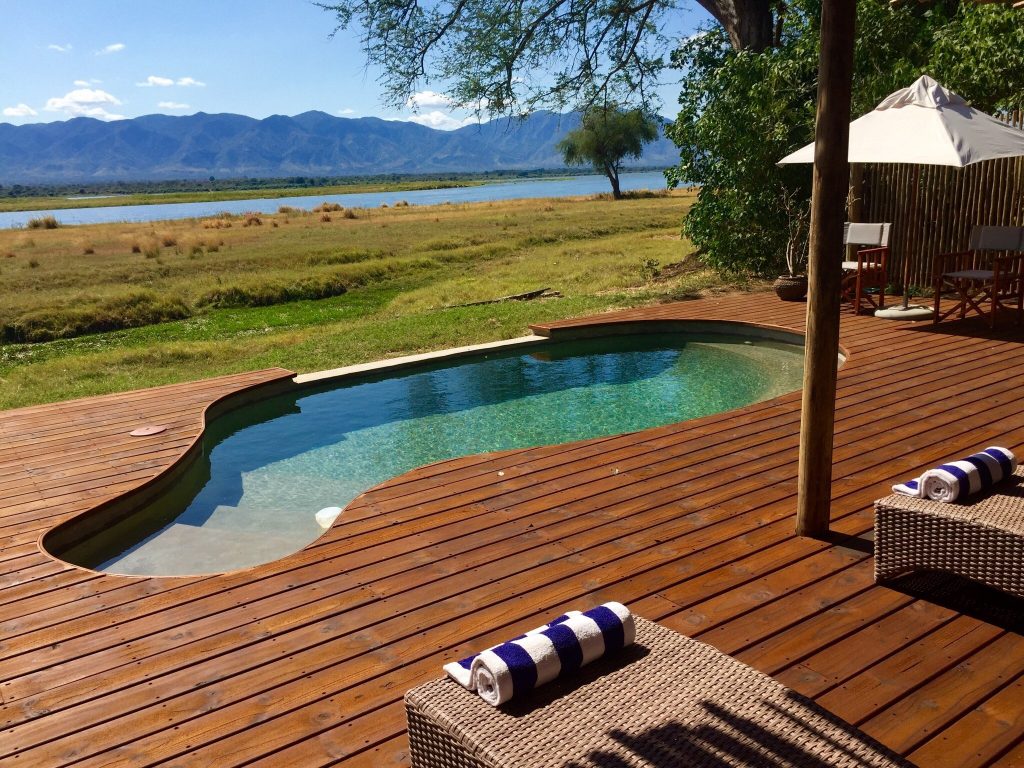 Your choice made easy
We're thrilled to have eight different Tasimba safaris booked over the next two years covering all these exciting options of dates and locations for our unique and amazing safari experiences! To make it easier and more enjoyable for you to select the Tasimba safari that is exactly what you're looking for, we invite you to page through online flipbook brochures for each safari. Here are some of the active links – more dates to follow: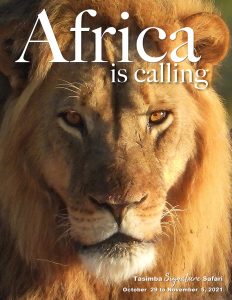 For us at Tasimba, we're definitely entering 2021 with hope and optimism! Our single greatest wish for 2021 and beyond is that humanity will come to genuinely value the precious nature that sustains us and that we have all taken for granted for far too long.
We look forward to having you with us on your own unforgettable journey deep in the African wilderness.

We wish you peace, joy and the fulfillment of all your hopes in 2021.
Optimism is the faith that leads to achievement. Nothing can be done without hope and confidence."

– Helen Keller
---
Tasimba. Hope and Optimism in the African Wilderness.
Be Inspired. Naturally.
Contact us about our next safari. We'd love to have you join us!