Safari publications we've recently seen tell us that Africa travel experts forecast that longer stays will be a thing coming out of the pandemic. As one writer put it;
Gone are the days of 2 to 3 night stays in multiple locations as travelers will now be looking to stay in one destination for longer. The focus will be on one or two quality destinations and really taking the time to 'live' into the place that you are visiting.
We agree wholeheartedly!
When we started planning Tasimba five years ago, one of the very first things we decided was that our trip would be for a whole week in one safari camp.
We didn't make that choice just to be different.  We did it because it makes so much sense for a safari experience as unique as Tasimba.
Everything about Tasimba is to give our guests a deeper immersion into the African wilderness than is possible in shorter safaris. Everything we had learned from years of visiting countless camps told us that on a 3-night safari you barely scratch the surface of that location. You have a 'travel day' to get to camp, two days on safari and then you're off on another travel day to the next camp!
There's a better way.
Stay longer, go deeper
Join a Tasimba trip and stay in the same camp for 7 nights. Of course, the camp you choose has to be very special and in a prolific wildlife area – and we've found exactly that at Wilderness Safaris' flagship Hwange National Park (Zimbabwe) camp, Linkwasha.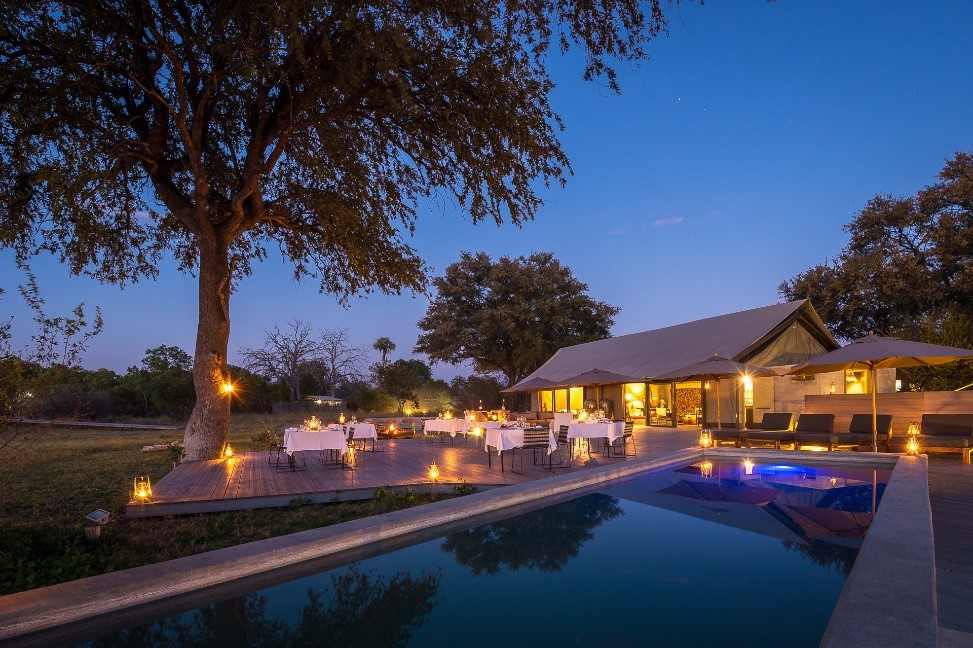 You'll love it here.  And, with every passing day, you'll be even happier that you're here for a full week.
Here's why:
Every day you are guided by the same Pro Guides, two of Africa's most highly qualified professionals. When you have more time in camp, you can sit, watch and listen to the wonders of nature and discover so much more than if you're rushing off to the next sighting because you're trying to see everything in 2 or 3 days.
The luxury of staying longer enables us to go deeper still by introducing to you outside experts in conservation, culture, community and wildlife crime prevention.
Being pampered in camp by the fun-loving and hospitable Zimbabwean staff allows you the opportunity to get to know them and for them to get to know you.
Coming 'home' from safari each day to the same warm welcome and to your beautifully appointed room gets to feel like this is your very own personal place in the wilderness.
Each evening after a sumptuous dinner and laughter around the campfire, you'll be eager to learn the thoughtful surprises we have in store for you the next day.
When the eighth day finally dawns and it's time to leave, you'll be genuinely sad to say goodbye. And you'll know that you were one of the lucky ones who stayed longer and came away deeply enriched.
The work that Tasimba is doing is not only important but highly relevant. I think people are hungry for an added sense of depth and significance to their journeys into the wild especially, as for many, these are one-in-a-lifetime journeys. You succeed in this urgent task handsomely. And Linkwasha…what a beautiful place and venue for the important work you are doing.    

–  Ian McCallum, Tasimba Keystone Speaker & Renowned Environmental Expert
---
Tasimba.  Immersed in the African wilderness for 7 days. 
Be Inspired. Naturally.
Contact us about our next safari. We'd love to have you join us!