I go to nature to be soothed, healed and have my senses put in order – John Burroughs
Six months into the pandemic and all of us, in one way or another, are feeling stressed by the massive disruption of our lives. We really need a break from this brutal year.
But we, like other species in nature when stressed or faced with severe threats, have the capacity to reach down deep, to adapt and to take actions that focus on survival. For the most part, that is what we're trying to do in this new 'normal'.
There's one difference, though, and it's a big one. Wildlife responds instinctively in an entirely natural response to a life-threatening situation. They just do it, and when the threat is over, they simply resume their normal behaviors.
We're way too smart to do that! We debate about what we should do, whether we should do it, when is the best time and argue whether we shouldn't try something else instead. As if that's not enough, we have news services that double down on our stress by keeping scorecards about how bad the threat is and how much worse it could still get.
This is why we need a break. And there's no better break than to get back to nature. Take a stroll on the beach. Sit by a river or lake. Climb a mountain. Hike a trail. Relax. Breathe.
Best of all, go on safari!
Wilderness is not a luxury but a necessity of the human spirit. – Edward Abbey
To truly get all the refreshing value from a complete break, choose a special safari that will immerse you deeply in nature. We recommend these tried and true criteria:
• Exclusive occupancy of an intimate, superbly comfortable safari camp with a warm, incredibly hospitable staff who are all dedicated to your complete enjoyment;
• Be guided by Africa's most qualified professionals in a vast, wildlife-rich, private wilderness, far from the crowds, where you may never see another vehicle all day;
• A 'hand-crafted' safari in which every detail is thoughtfully and perfectly executed;
• Rather than hopping from one camp to the next every couple of days, stay longer in this unspoiled wilderness and gain a far deeper understanding of nature;
• Be accompanied by expert hosts who passionately curate your safari to ensure that every moment of this 'trip of your lifetime' is unforgettable.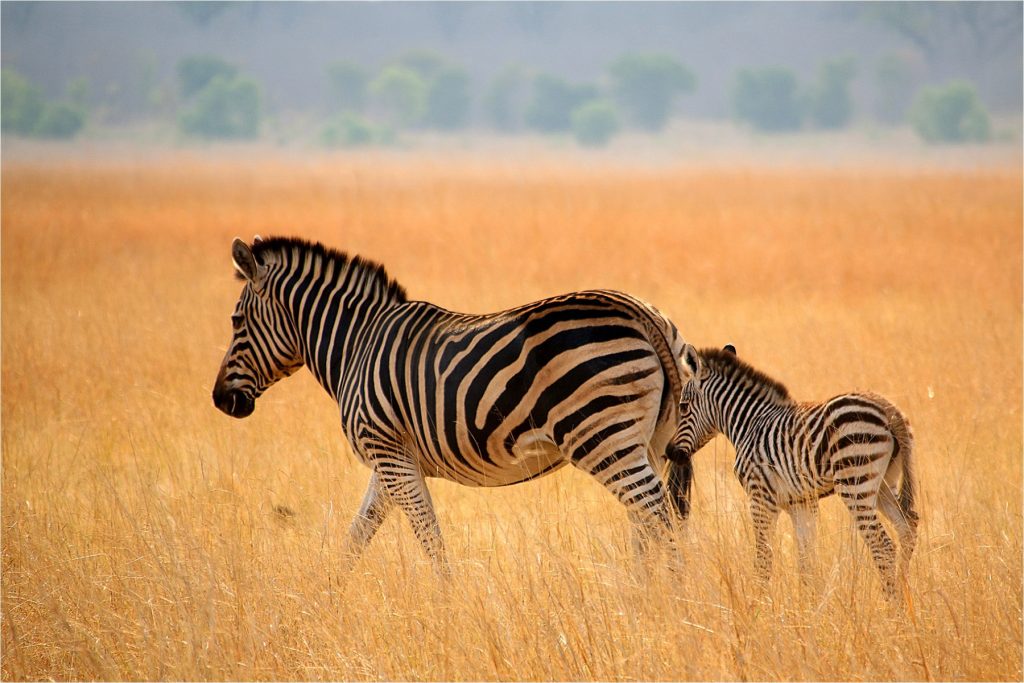 There are many safari options available but there is only one that meets all these criteria: our Tasimba Safari Experience. And, if you start planning now to join one of our 2021 safari dates, you'll find the whole, exciting anticipation of such an amazing trip to be therapeutic all by itself!
After all, isn't that what you need right now – a chance to rejuvenate, to connect with nature and to reset what's really important to you as we adapt to the 'new normal'?
I have to say that what Hugh and Heather have created in Tasimba really is a unique Safari operation and one that I have not come across before. They travel with their guests and go that extra mile to remain very attentive to their guests throughout the week-long safari.
Hugh really believes in Africa, being an ex- Zimbabwean, and he's got incredible passion for wildlife and Zimbabwe. Heather is one of the most organized and nicest people I've ever met. They are a great combination and Tasimba is a fantastic Safari operation.
– Garth Thompson, World Renowned Africa Wildlife Guide
---
Tasimba. Exclusive. Private. Personalized.
The break you need.
Contact us about our next safari. We'd love to have you join us!